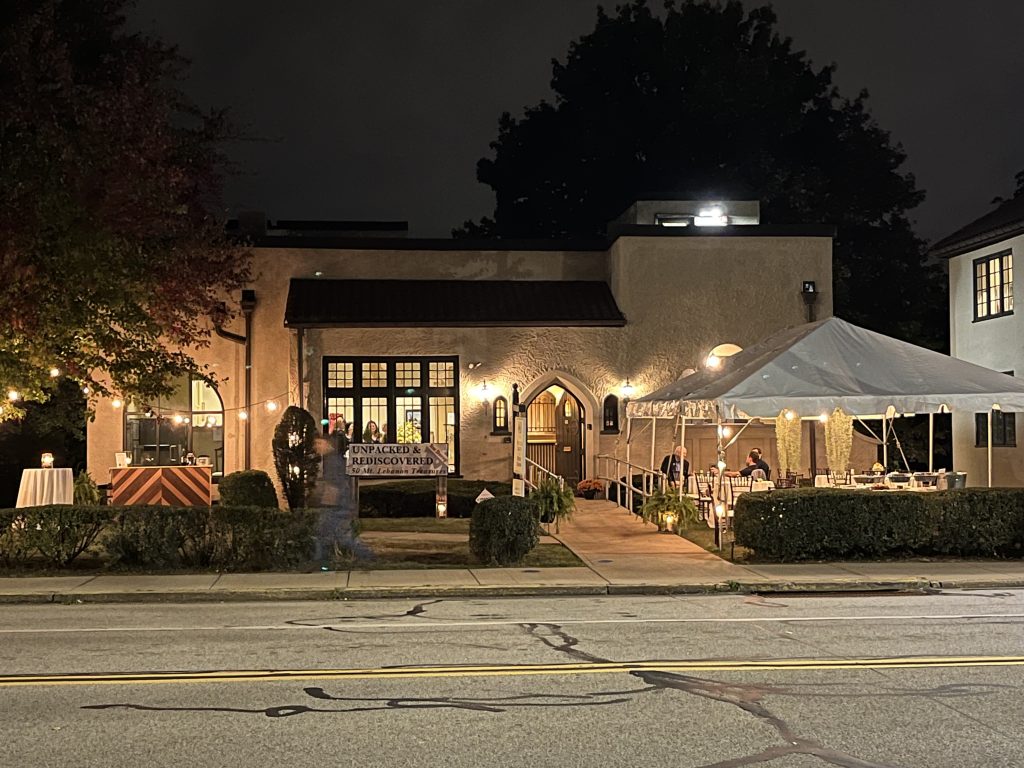 Thank you for a very successful 2023 Annual Event!
Special thanks to the Sponsors and Auction Donors. And we are indebted to the organizers and volunteers: 
Alyssa Jones: Event Co-Chair / Auction / Publicity / Event Coordinator / Set-Up Clean Up Crew
Peggy Wojcik: Event Co-Chair / Auction / Event Coordinator / Set-Up Clean Up Crew
Bruce Harshman: Sponsorship Chair / Auction
Amanda Gillen: Video Chair / Publicity / Event Coordinator
Beth Romig: Auction / Set-Up Clean Up Crew
Dave Frankowski: Video / Set-Up Clean Up Crew
Jenna Latour-Nichols: Auction
Jim Wojcik: Auction / Event Coordinator / Set-Up Clean Up Crew
Jody Colby: Auction
Kathy Hayes: Auction
Michael Cahall: Video
Jon Delano: Video
Ellie DePastino: Publicity
Pat Hurd: Set-Up Clean Up Crew
Steve Groves Photo: Video

This exhibit celebrates twenty-five years of acquisitions and honors all those who have contributed to our collections. The fifty "treasures" included in this exhibit represent the range and breadth of our holdings. Some are old (the earliest dating from the late 1800s), and others are relatively recent. Some are serious, while others are whimsical. But each of them adds to the tapestry that is Mt. Lebanon's history and enhances the Society's ability to fulfill its mission of "preserving and interpreting" our community's history to the public.
-Michael Cahall, Ph.D., Chair Collections and Exhibits Committee
The Historical Society of Mount Lebanon serves and promotes the community by collecting, preserving, interpreting, and sharing its history in ways designed to inspire our present and guide our future. 
The History Center is open! The Board of Trustees of the Historical Society of Mount Lebanon has acted to reopen the History Center, 794 Washington Rd. Initially, the Center will be open on Saturdays from 9:00 AM to 3:00 PM. Additional days and hours will be added in the future. We welcome you to visit us. The current exhibit is titled: "Then and Now Along Washington Road: 1964 & 2019" – this displays photos of buildings in the Uptown area taken in 1964 and again, 55 years later, in 2019. And some 2021 updated have been added. For everyone's safety, when visiting masks must be properly worn and social distancing practiced. The number of persons in the Center will be limited to under 20% of capacity. We look forward to seeing you!
Mount Lebanon History
Mount Lebanon is spread across more than six square miles of Western Pennsylvania's hills, but it once was contested land.Surveys were made on May 25, 1770, for James McFarlane's "Black Oak Hill" within what was to become Mount Lebanon and a neighboring tract, probably now in Dormont, occupied by an individual named Price. A Pennsylvania patent for the McFarlane land was not received until November 27, 1788, perhaps because Virginia had included this territory in the western part of its County of Augusta and, later, the County of Youghioghenia.
Become a Member
Our success depends on the support and involvement of people, businesses, and organizations. Each member adds strength to our organization, and together they provide a strong collective force toward accomplishing our purpose. The society is classified as a 501(c)(3) nonprofit, charitable organization.
Membership Benefits
Subscription to The Cedar Tree, published quarterly.
Flyers announcing our bi-monthly programs.
Access to The Historical Society of Mount Lebanon's collections (upon application to the collections committee chairperson).
Savings on tours, publications, and educational programs.
The History Center 794 Washington Road, Pittsburgh, PA 15228
(at the corner of Washington Road across from Southminster Church)
OUR HOURS
9 a.m. to 3 p.m. Saturdays
You can also make an appointment for your organization or high school reunion group.
If you have out-of-town guests and would like to schedule a tour, call 412-329-8595 and leave a message with the date and time you'd like to visit. We will do our best to open for you!