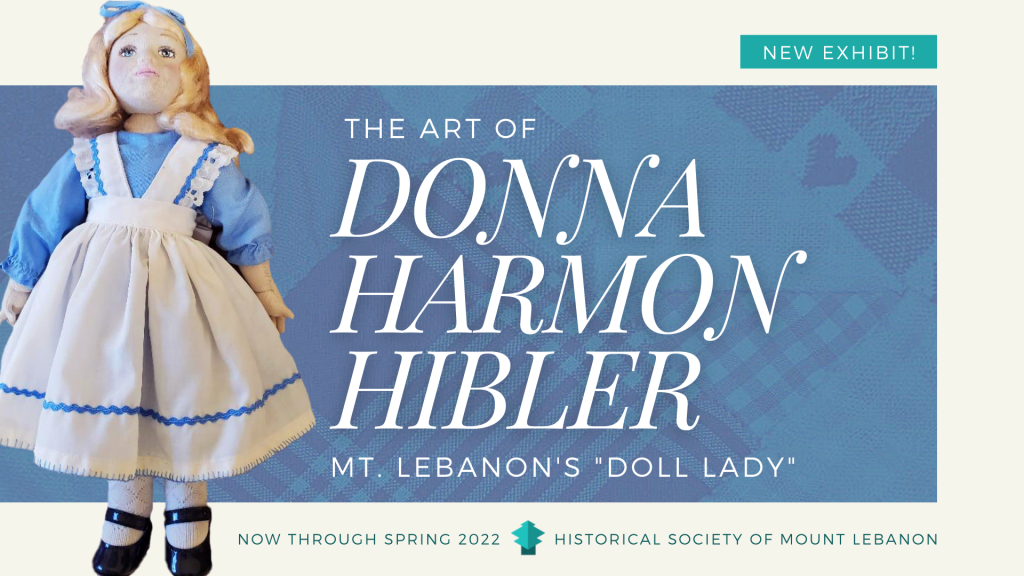 Our next exhibit, The Art of Donna Harmon Hibler, Mt. Lebanon's "Doll Lady," will feature more than fifty dolls, figures, and other examples of her work, drawn from family collections. The exhibit will be on display through the Spring of 2022 – please check back here for details.
Mt. Lebanon native Donna Harmon Hibler (1929-2021) built a national reputation as a miniaturist, dollmaker, and artist. Her career began with constructing incredibly detailed miniature scenes or "tableaux" and exhibiting them at conventions and shows. The quality of her work soon led to commissions from around the country for specific scenes and, increasingly, for the dolls she crafted for them. She made her own head structures from porcelain or modeling clay and built and painted facial features that resembled her children, family members, neighbors, and friends. Mrs. Hibler also made fabric bodies for her dolls and the clothing and accessories that accompanied each. In addition, she was an accomplished quilter, craftswoman, and embroiderer.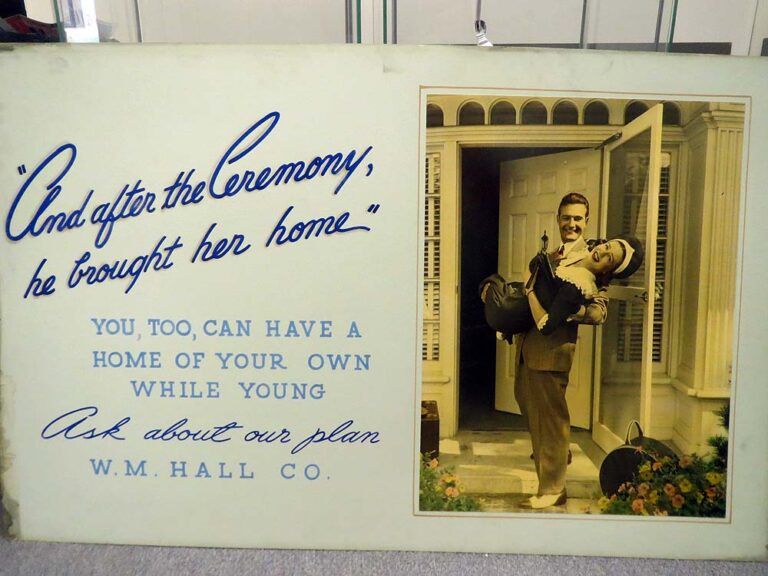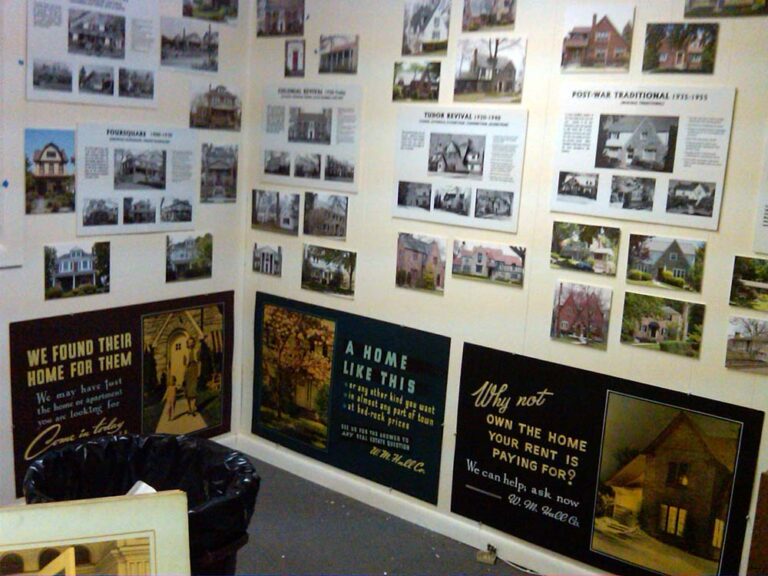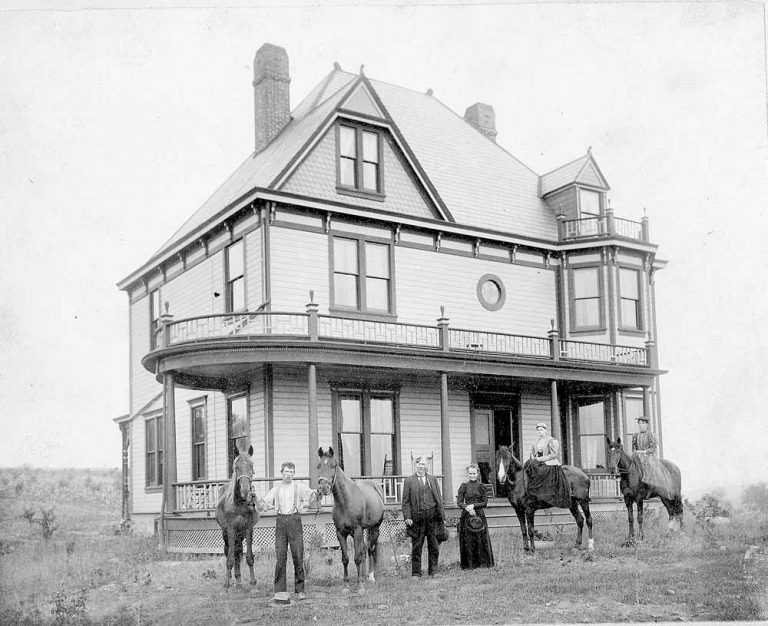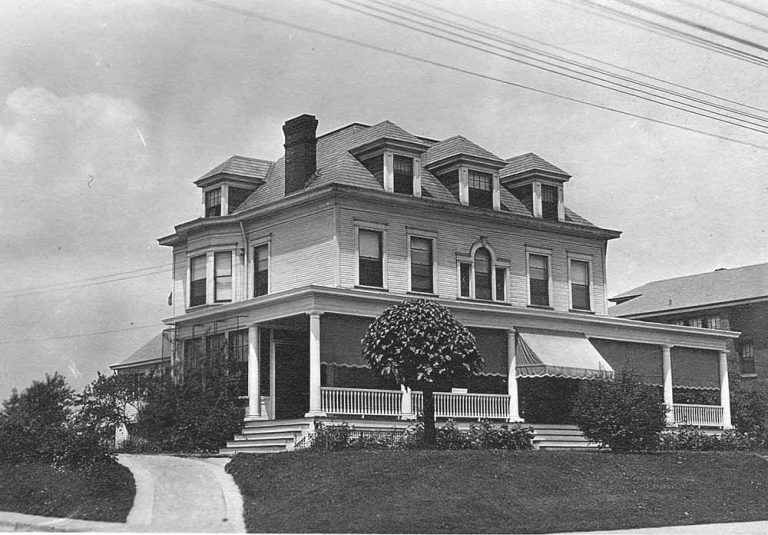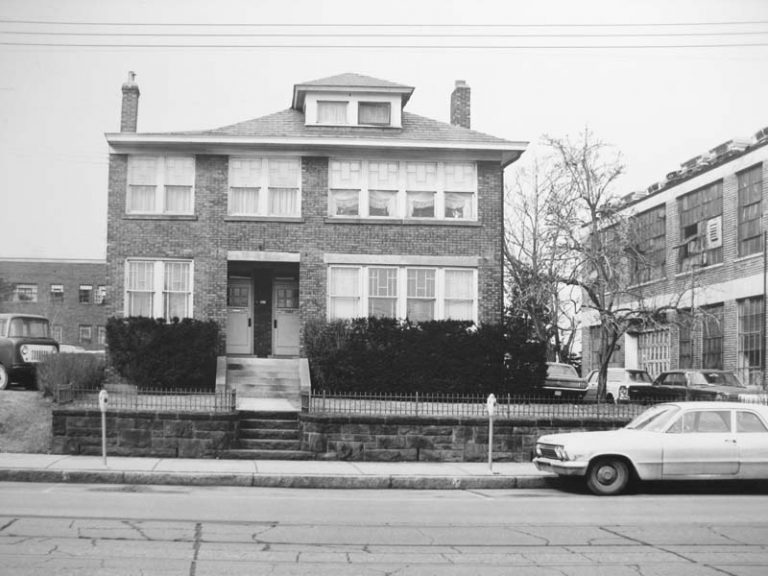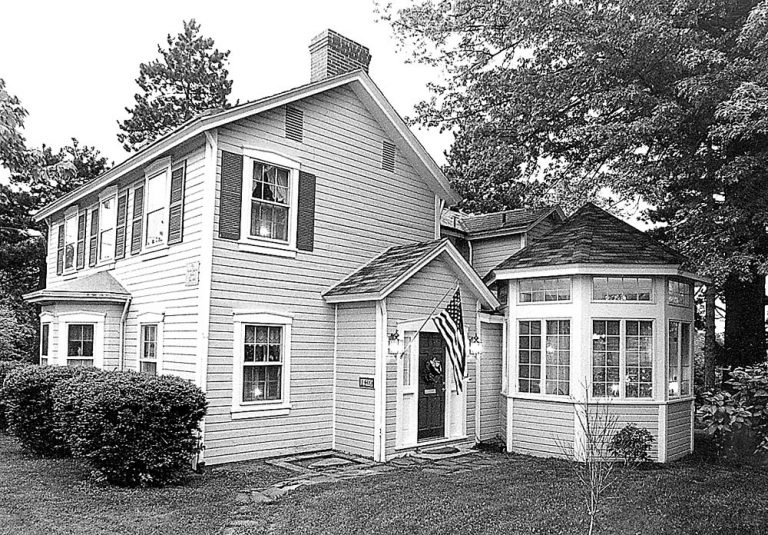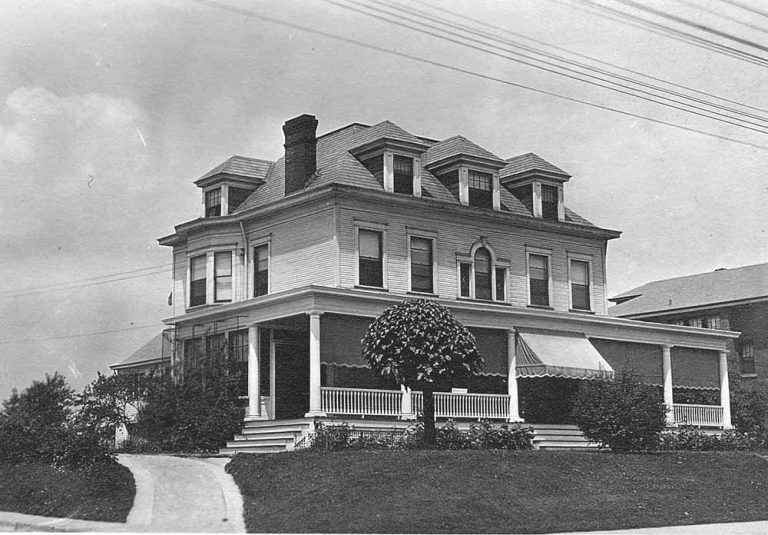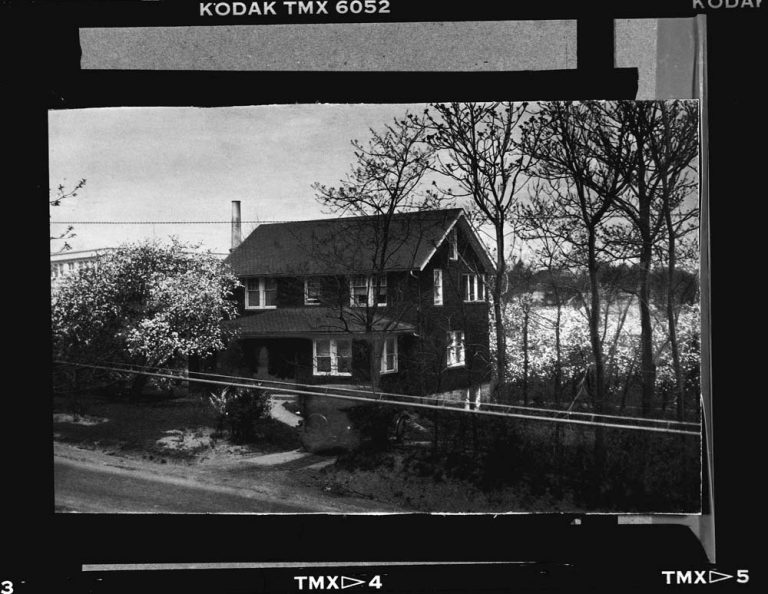 Mt. Lebanon's Historic Home Styles
From Tudor to Ranch (June 2014 through December 2015) – We explore historic residential architecture in our community; identifying characteristics of various home styles found in Mt. Lebanon. The exhibit displayed 1940s vintage advertising signs from the Hall Real Estate Company; giving a glimpse of the "roles" people had that were the norm in the 1940s and 1950s. We also have on display a section dealing with the National Historic District designation for a portion of Mt. Lebanon, including a map of the district and material explaining the impact this will have on the community.
What We Wore
(June 2009 through September 2009) – This was our first exhibit.  It was a look back into time that showed lace dresses and dark suits and shoes with buttons instead of Velcro.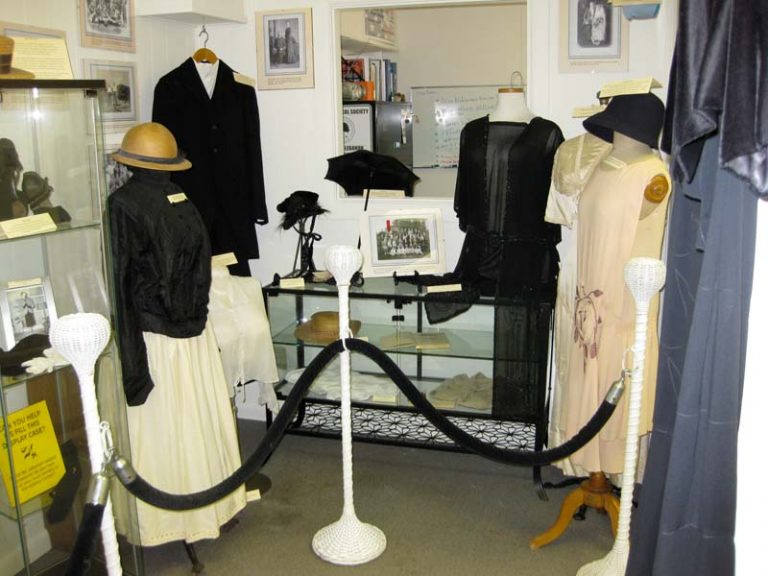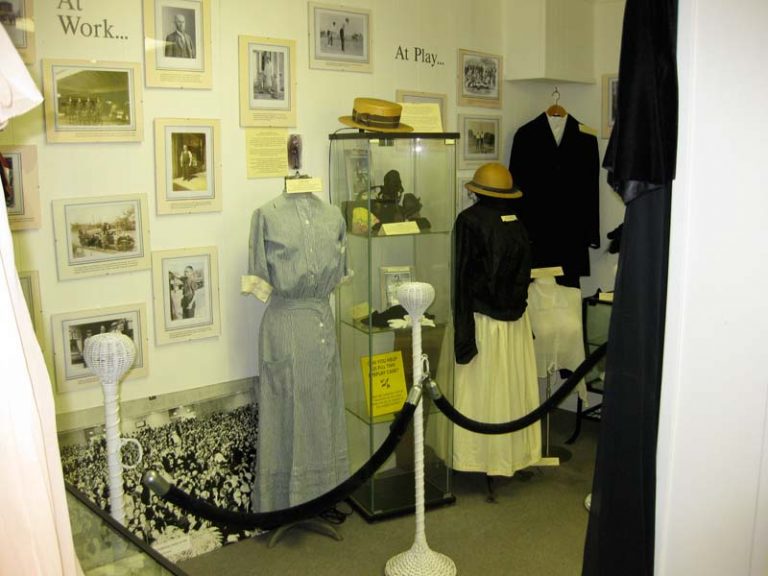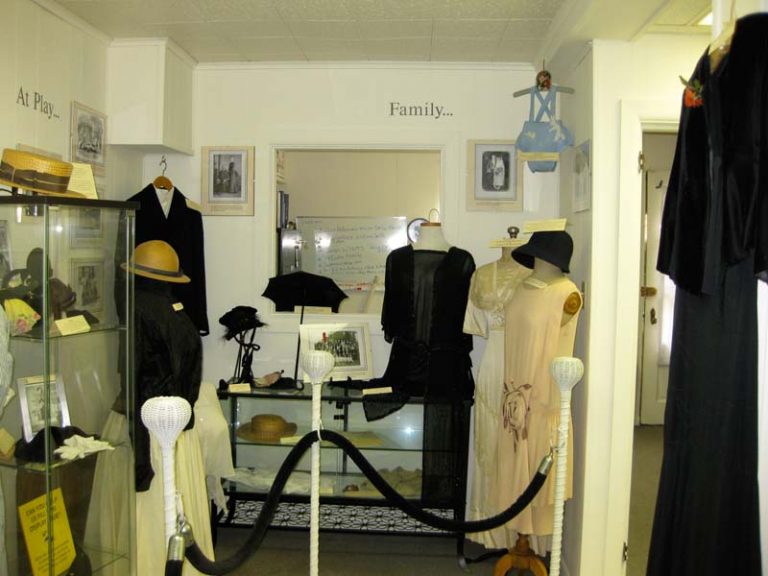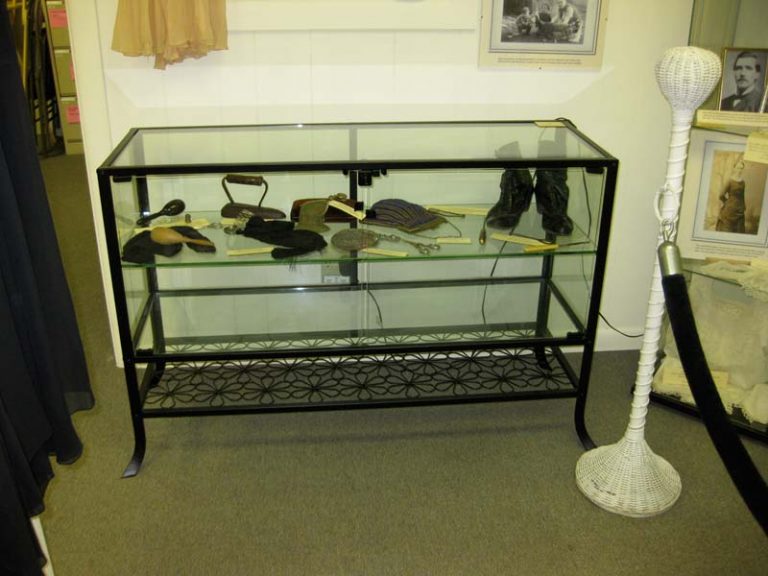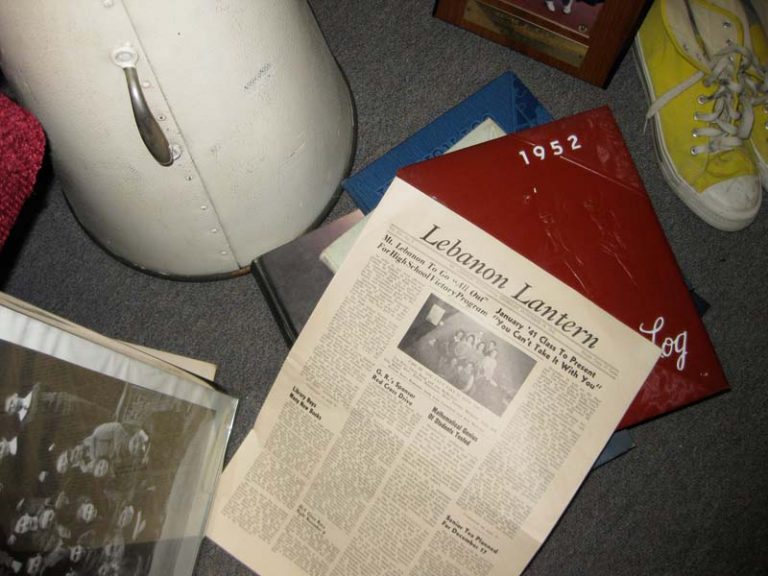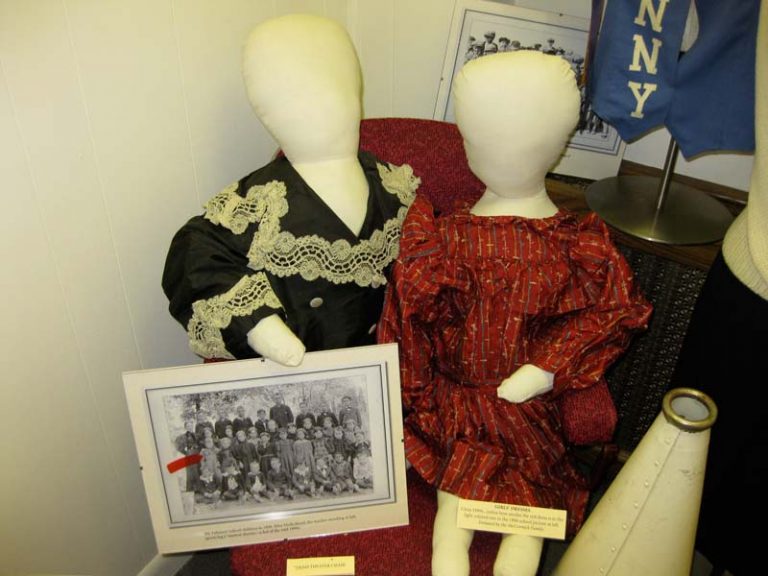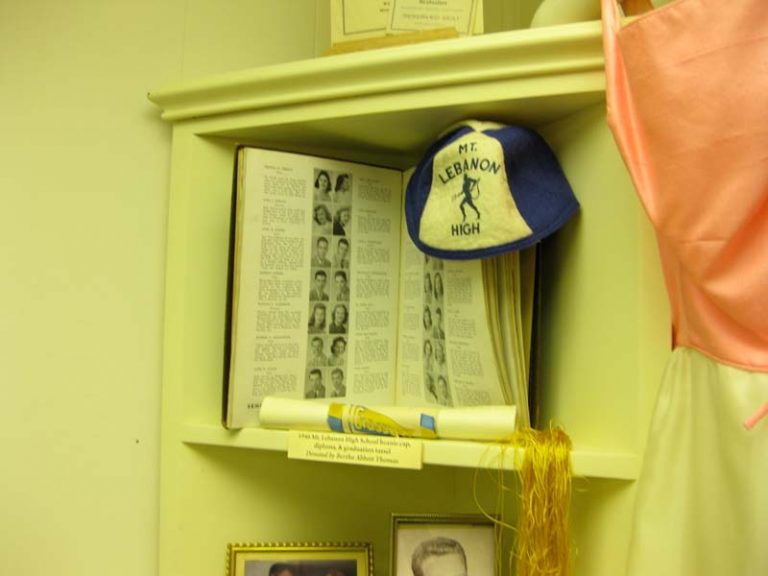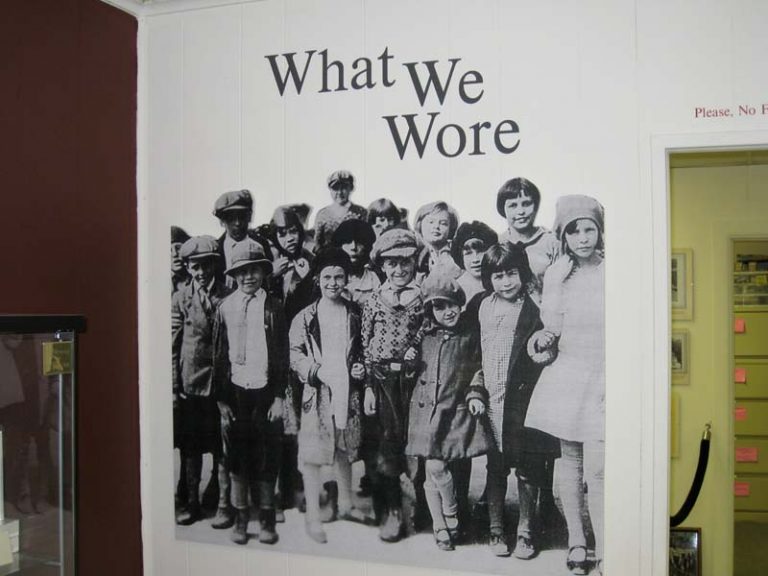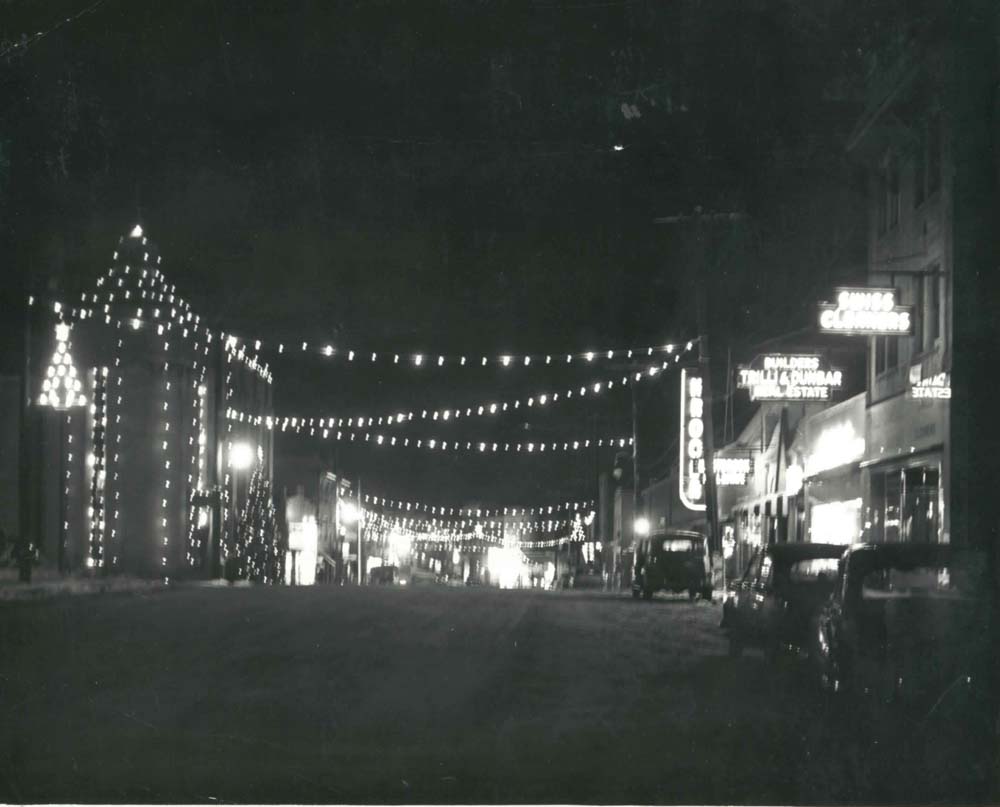 Washington Road
(October 2009 through March 2010) – We displayed a series of photos from our collection of Uptown Washington Road from 1964 and the current day.  It was almost a "Things that aren't here anymore" exhibit.
Washington School
(May 2010 through September 2010) – This exhibit told the story of Mt.  Lebanon's first "modern" school building which opened in 1922.   On display were early report cards from the 1930s and photos of all the principals who served at Washington.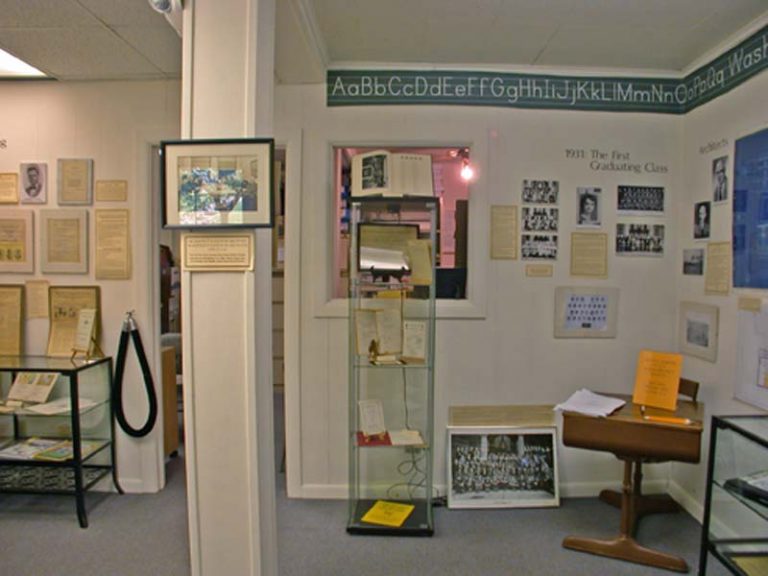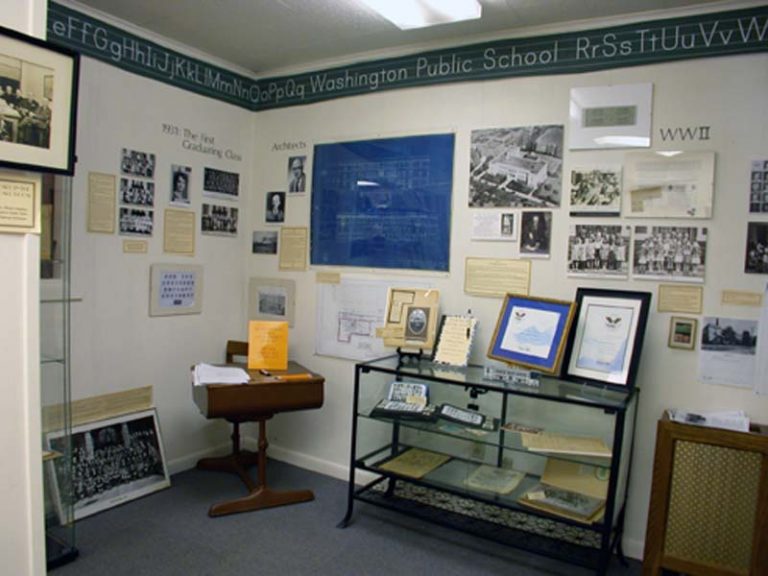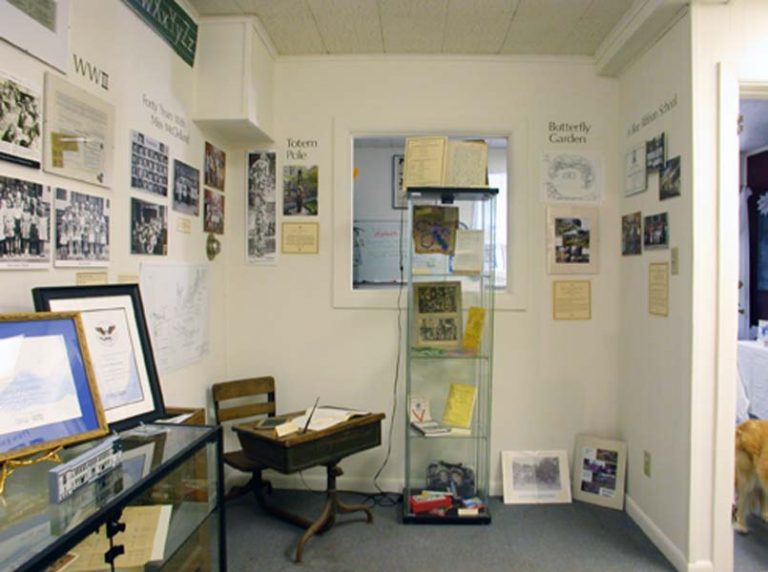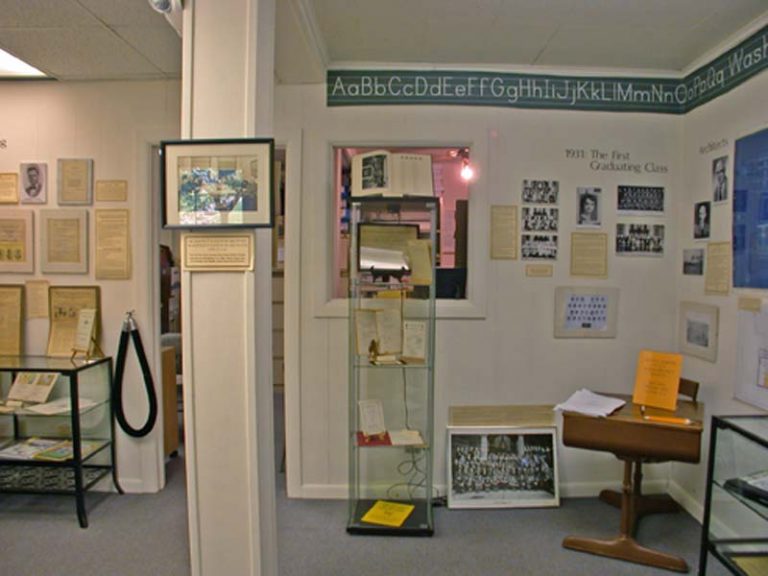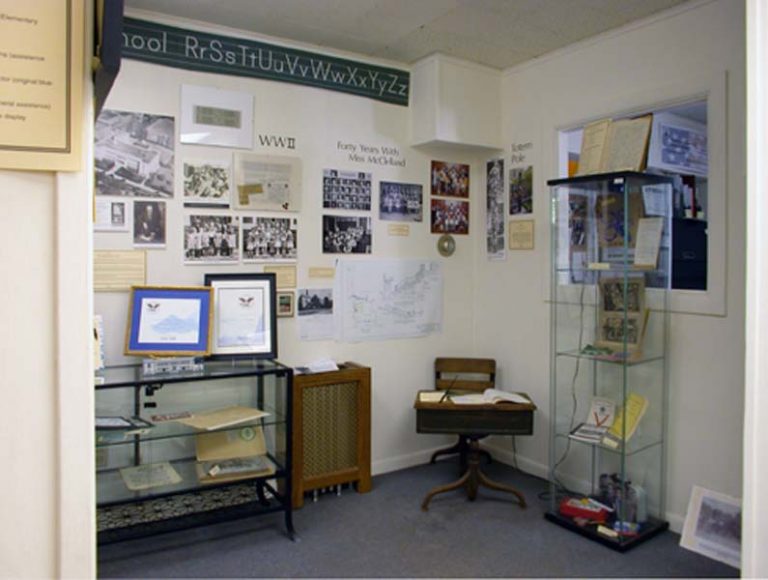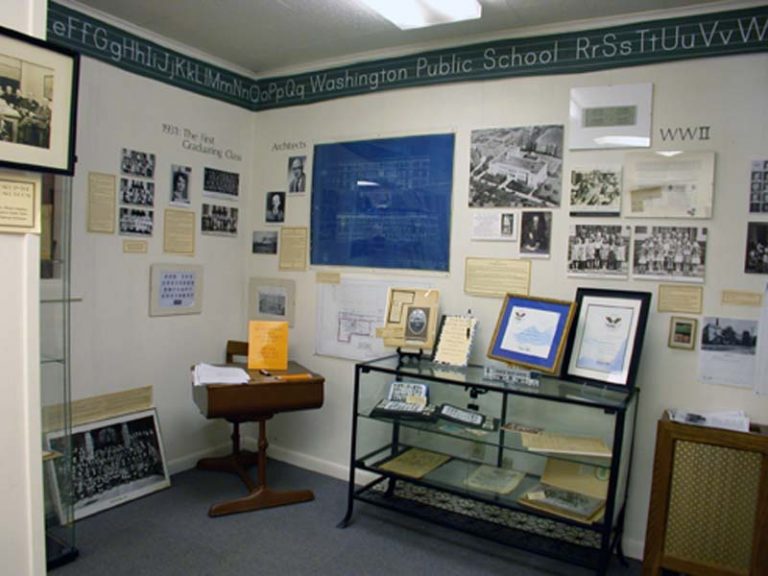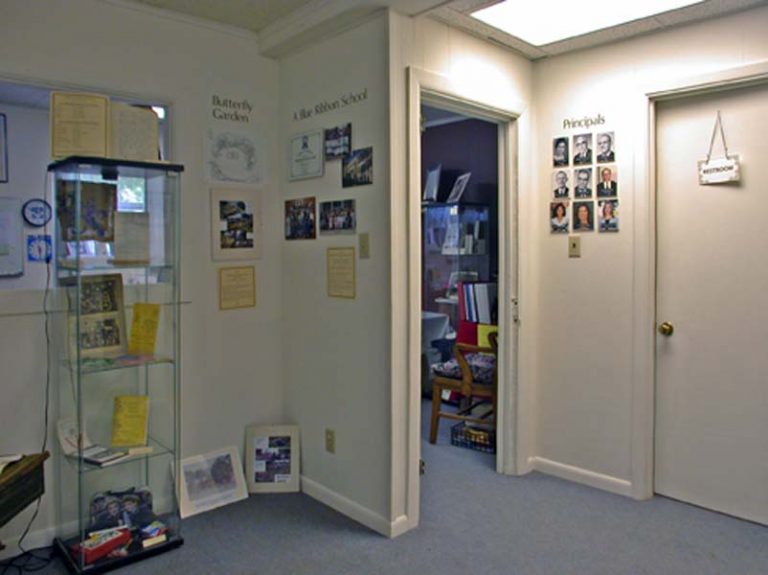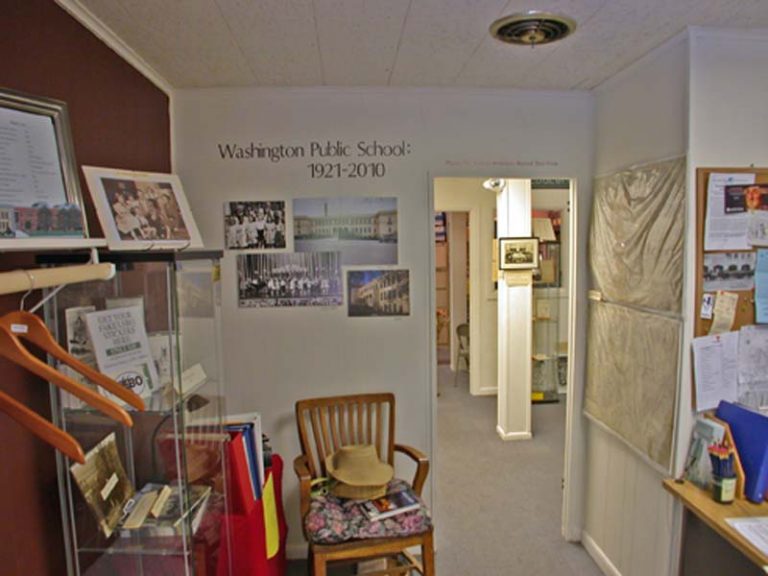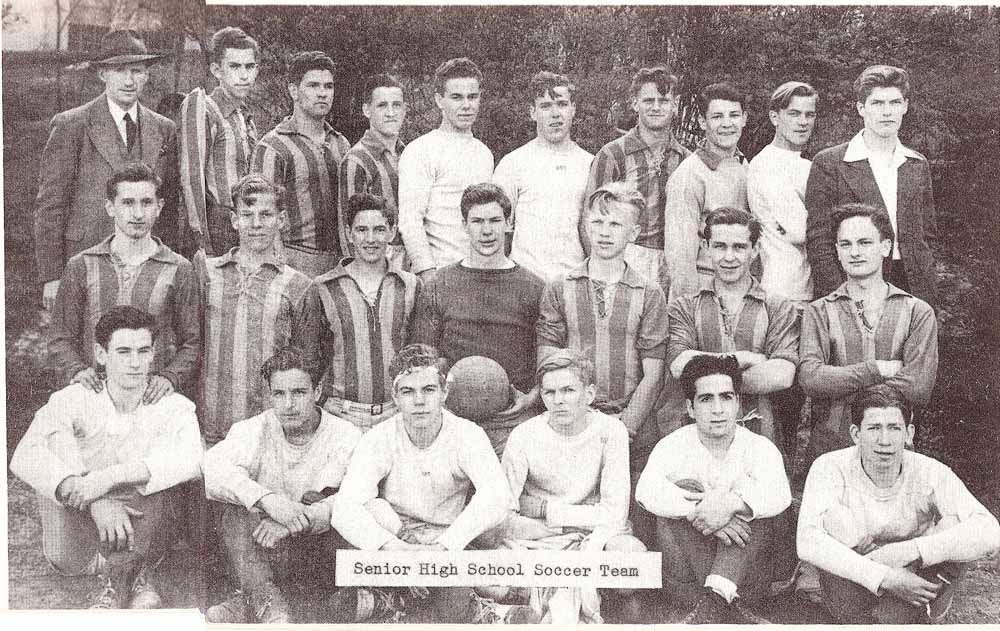 A Glorious Game: Soccer in Mt. Lebanon
(October 2010 through March 2011) – The many years of Mt. Lebanon Soccer history was on display from the early years of club teams to a long list of WPIAL and PIAA Championship teams and everything soccer in between.  We worked with the Mt. Lebanon Soccer Association to present a history of the sport and organization.
Trains, Trolleys, and Automobiles
(May 2011 through December 2011) – This exhibit traced all the various modes of transportation through our community and how it affected Mt. Lebanon's development.   We read about how the opening of the Liberty Tubes and then the Liberty Bridge caused an explosion of development in our "automobile suburb."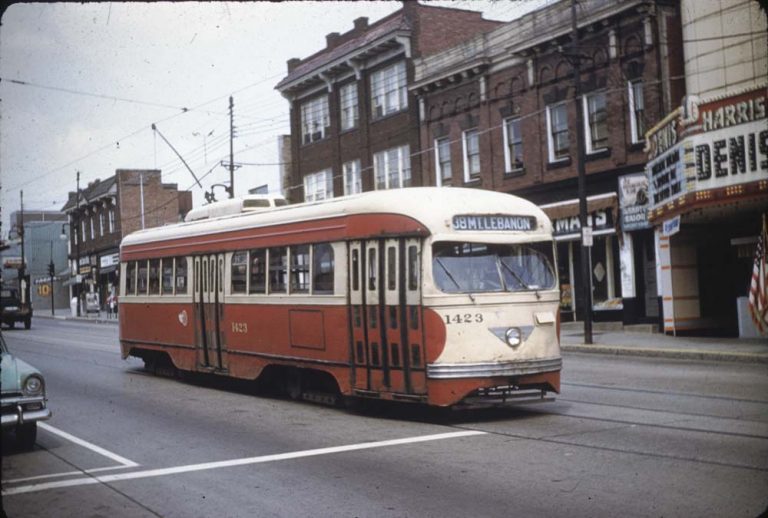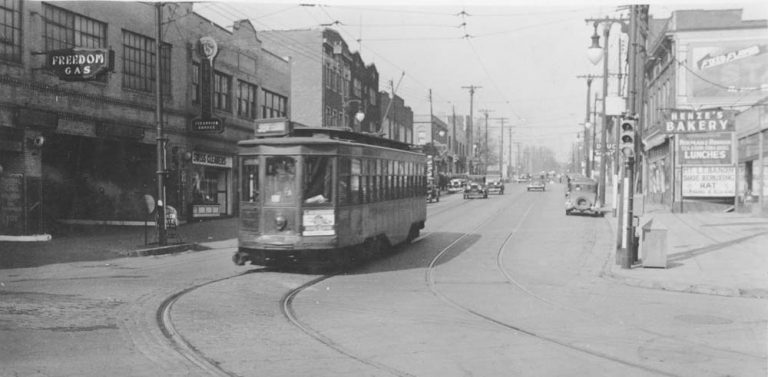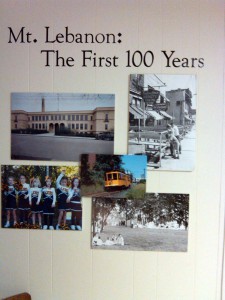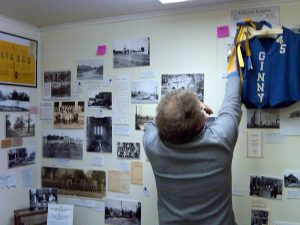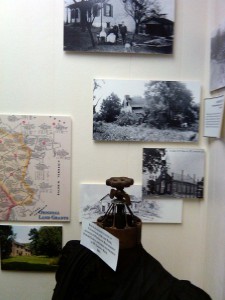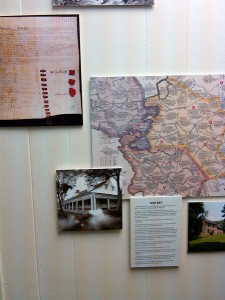 Mt. Lebanon: The First 100 Years
(February 2012 through January 2013) – 2012 was the Mt. Lebanon's Centennial Year.  We celebrated in a big way with an exhibit that covered over 100 years of local history.  We displayed medical equipment from the first doctor in the area, Dr. Cyrus Schriener; hand written minutes from the first Mt. Lebanon Commissioners' Meeting; photos of the Mt. Lebanon Band marching in President Eisenhower's inaugural parade.  Our walls were covered with all sorts of other firsts including the first golf game; the first mass in the new St. Bernard's Church and the first library located within the Municipal Building.
Mt. Lebanon Goes to War
(March 2013 through April 2014) – This exhibit focused on the impact WWII had on our community.   Displayed around the exhibit were photos and the stories of 59 Mt. Lebanon residents who sacrificed their lives in the war.  Rationing, scrap drives and air raid procedures were parts of the exhibit.  You could page thru the December 8, 1949 Pittsburgh Post Gazette.  This exhibit, for the first time, included music (Glenn Miller!) and video (WWII Newsreels) to the exhibit.