Due to higher demand than normal (Thank you for your interest!) The Historical Society of Mount Lebanon has put a hold on accepting any new requests for this service. We are working to get the service back up and running.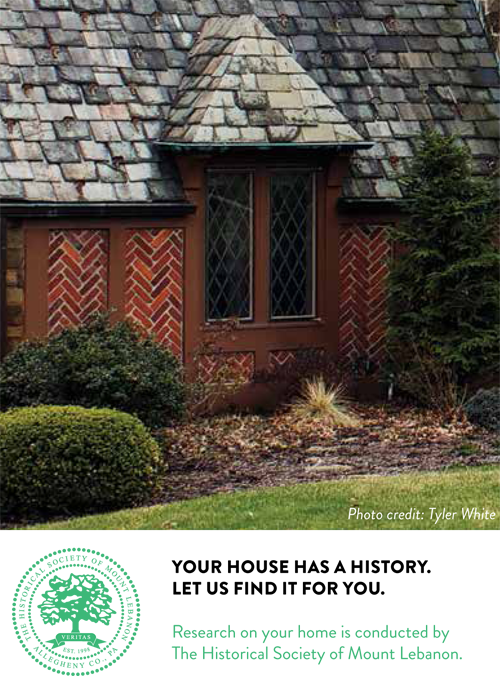 Did you even wonder who built your home or who designed the original plans? With parts of Mount Lebanon about to receive a National Historic Designation, people's interest in their home histories is increasing. Thanks to architectural expert and former Historic Preservation Board member, Pat Calvelo, you might be able to find out more about your home.
If your house was built during the years 1924-1957, Calvelo can research Mount Lebanon's records and provide you with the details of your home's beginnings. The kind of information you will receive includes (when available):
Original permit with builder and first owner names
Microfiche drawings of home
Description of home alterations
Architect information (including other projects)
Building/sub-division information
The history of Mount Lebanon and a brief history of your neighborhood
Unfortunately, not all information is available for every house. If no information is found, your fee will be fully refunded.
The cost is $50 for members and $60 for non-members. You can pay with a credit card here (include the address of the Mount Lebanon home whose history you seek in the note section). Or you can download the brochure, fill it out, and mail it with a check to the Historical Society of Mount Lebanon, 794 Washington Road, Pittsburgh, PA  15228.